NEWS RELEASE - FOR IMMEDIATE RELEASE
ROTOCASTER QUALIFIES FOR ROBOCUP WORLDCHAMPIONSHIP
13 June 2012, Newcastle, NSW, Australia - Talentenclub's Talentenbot equipped with multi-directional Rotacaster omniwheels won the Dutch Robocup Junior championships and qualified for the World Championships in Eindhoven next year.
Facing plenty of competition, using the Rotacaster omniwheels proved to be a massive tactical advantage. The superior grip of their Rotacaster wheels proved to be too much for their opponents who were simply pushed aside with little effort.
The wheel used was from Rotacaster's 48mm wheel range with a dedicated Lego® Mindstorms® NXT compatible hub, enabling the direct application without further modification. 
Rotacaster managing director Peter McKinnon said "I congratulate the young team and look forward to the World Championships in Eindhoven".
===end===
About Rotocaster: Australian Rotacaster Wheel Limited designs, manufactures and distributes innovative patented multi-directional wheels, which are quickly becoming the alternative to the swivel caster. The Rotacaster is a sturdy, precision engineered wheel, adaptable to a vast array of applications including traditional industrial, commercial, coveyer and robotic uses. The multi-directional Rotocaster wheel overcomes many of the limitations of the traditional swivel caster wheel, offering improved functionality, safety, stability and maneuverability. To learn more link to www.rotacaster.com
The winning Talentenclub's Talentenbot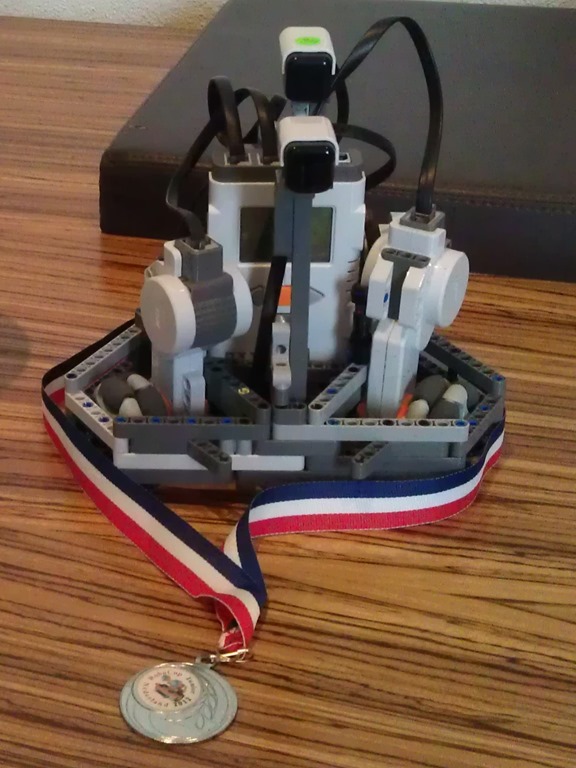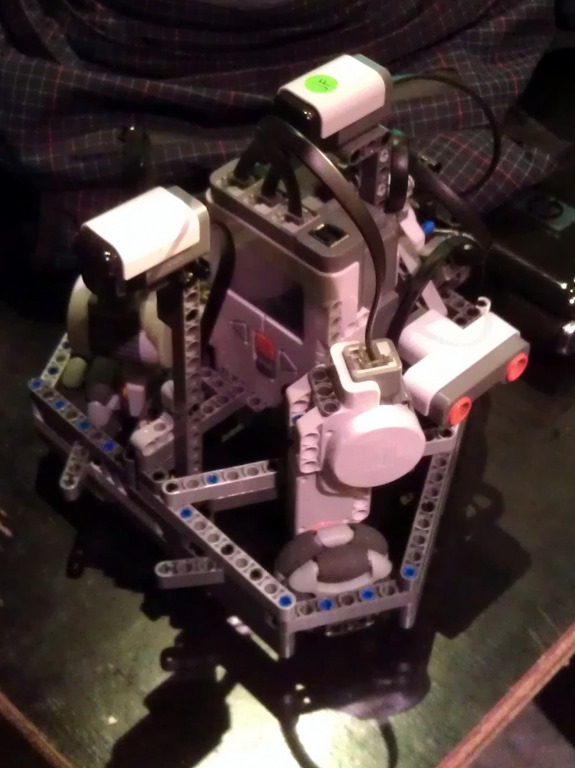 Rotacaster Wheel Limited has been named as a finalist in the 2010 National Safety Council of Australia (NSCA) / GIO Workers Compensation National Safety Awards of Excellence for their Rotatruck hand trolley. Called the "Rotatruck Self Supporting Hand Truck", the hand trolley has been nominated in the Best Solution of an OHS&E Specific Workplace Risk category, which is judged on how innovative a solution is in addressing a safety challenge or workplace risk
Read More ...
Rotacaster Wheel Limited has opened an online store. The easy-to-use, secure facility is integrated into our current website and allows users to view information and purchase products from our range of omni-wheels and mounts, conveyor wheels, hand trucks, steel and aluminium stair climbing trolleys as well as furniture dollies and load skates.
Read More ...
The new Rotatruck Aluminium Stair Climbing Hand Trolley from Rotacaster Wheel Limited combines the 360 degree manoeuvrability of Rotacaster's patented omni-wheels with a lightweight, aluminium trolley frame making it ideal for a variety of applications including freight, logistics, warehouse, office and home.
Read More ...
Rotacaster introduces Lego compatible robotics wheel Tweet Rotacaster Wheel Limited has traditionally developed multi-directional wheels for use in the industrial market that are specifically designed for floor use. Now we have used this technology to produce a wheel for the robotics sector that gives improved ride quality, greater sm...
Read More ...
The Rotatruck self supporting hand trolley goes off-road   Tweet The award-winning Rotatruck self supporting hand trolley has had a make-over in recent months. Due to customer feedback regarding the need to use the hand trolley over rough, uneven surfaces, we are now offering the hand truck with two, 200mm puncture proof, foa...
Read More ...
Articles via RSS